Update, 9/28/17: Amid growing calls for the suspension of the Jones Act, the Trump administration authorized a waiver this morning, finally easing aid shipments. A little outrage goes a long way!
I am so sick of hearing rich right-wing sociopaths moan about how regulating coal mines will kill us all, or how regulating Wall Street will make us all homeless. Because as soon as they get the chance to get rid of a regulation that's actually killing people and making them homeless, they sit on their hands and look the other way.
That's exactly what's happening in Puerto Rico.
Right now, there are dozens of ships that could be in Puerto Rico within the day to deliver food, water, medical supplies, and volunteers to help the island come back from a storm that has completely destroyed it.
But they can't. Because of one law, hundreds of years old, completely unnecessary, benefitting no one. There is literally nothing stopping Trump from ordering it to be suspended.
But here we are, a week after Puerto Rico got slammed by an unprecedented hurricane, and no one has done anything to suspend the Jones Act, an obscure colonial law that says that only American ships, built, owned, and crewed by Americans, can dock there.
I'm guessing Trump didn't even know Puerto Ricans were American citizens until this week. Or maybe he's still mad that his gross golf course in Puerto Rico went bankrupt. Or maybe it's just that the man truly, at his core, is a racist, self-centered child who uses his job to vent his frustration onto people too poor, too sick, or too far away to fight back.
This is a ridiculous regulation, exactly the kind of thing right-wingers say they're opposed to. But I guess when you're talking about an island where most people speak Spanish, there's no regulation too ridiculous for them to leave in place.
I've seen hundreds of people all over Facebook and Twitter lamenting the fact that "an entire country lost power." A lot of people in Puerto Rico can only wish they were their own country. But for hundreds of years, the U.S. has been doing everything we can to keep the island isolated, broke, and tethered to the laws of a country that couldn't care less about them.
It's a colony, and we're King George.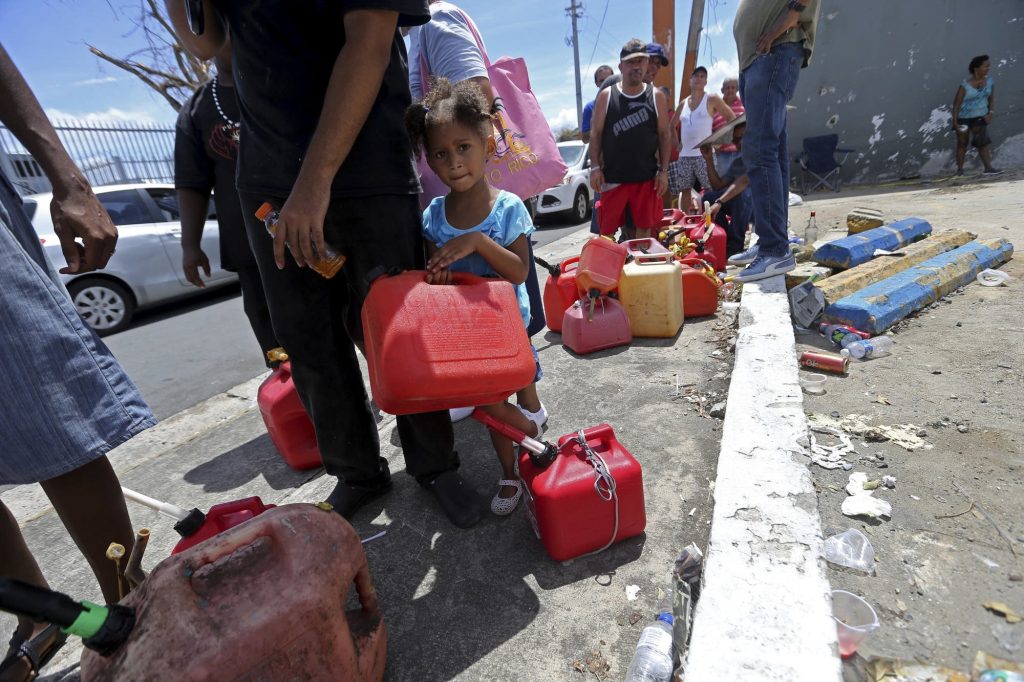 Trump and the Department of Homeland Security could suspend the Jones Act today. They've done it before, and I don't mean hundreds of years ago. I mean, literally, less than six months ago: when Texas and Florida were slammed by Harvey and Irma.
It's not hard to see what the difference is this time.
If the GOP had a shred of dignity and honor left, they would be shutting down Congress to get this thing suspended and get aid flowing. These are the American citizens they claim to love so much, suffering because of the regulations they claim to despite.
If it wasn't clear before, it's crystal now: Trump is fundamentally unfit for this office, and the GOP is only too happy to look the other way; because as long as they let him tweet like a maniac at 4 a.m., they get to shred our safety nets and go home to their vacation houses in the Hamptons.
If you, like the right wing claimed they did, hated the way Obama treated American citizens back then, you better be outraged over the way Trump is treating American citizens now. You better be joining the call to get rid of this colonial mess so we can get supplies to where they need to go.
Otherwise, it's pretty clear where you stand, too.