What the Russians and the Republicans don't accomplish in next week's elections with hacking and voter suppression, the oil industry intends to take care of with dollars. Lots and lots and lots of dollars.
Democracy is flopping around like a half-drowned oily duck and it's up to us – all of us that aren't fossil-fueled, mega-rich, neoliberal, technocratic, corporate tools – to get to the polls on Tuesday to make sure that duck gets cleaned up.
Mind you, this deluge is not even remotely bipartisan—it's downright buypartisan: the positions and government officials being bought are nearly all Republican. Although that hasn't stopped the Democrats from wanting a piece of the carbon action. They would do well to remember that oil, gas and coal fuel their opposition, rather than whining about their perceived need for fossil fuel funding and declaring that their party is still open for fossil fuel donations. Could it be that Democratic cowardice in the face of the oil and gas industry feeds apathy and disempowerment and low turnout by voters who are deeply concerned about, the health of their communities, their land and water and the latest climate science? Just a thought.
This is life today in the world's largest oil and gas producing nation. The fact that we have achieved this dubious honor is due not to divine geological providence, but to the extraordinary generosity of successive governments of both parties.
Here's how it works: Big Oil & Gas lubricates politics with hundreds of millions of dollars in campaign finance and election spending. In return, roughly $100 billion (20 + 80) in annual subsidies from US taxpayers are funnelled to the fossil fuel industry. That was a tidy 8,200% return on investment last cycle, but who's counting?
The industry has so much time and money devoted to ensuring their takeover that they're even lining up Plan B should citizens actually win. While Amendment 112 in Colorado may pass—forcing an end to fracking within 2500 feet of schools and homes—it's also likely that an industry-funded nightmare, Amendment 74, will pass as well. 74 would hold Colorado voters hostage by decreeing that any decision a local government might make to stop restrict or regulate drilling could be subject to a lawsuit, that could force taxpayers to actually pay Big Oil any projected lost profits. Predictably, drilling permit applications are skyrocketing. Industry is preparing to take the climate (and your children, our communities, the water, land, etc.) hostage, stick a drill to its head and demand that taxpayers pay for its release.
All this is before we even get to the $400 million from the Kochs. When all is said and done, it's possible that the oil and gas industry will have spent close to $1 billion on these midterm elections. So, maybe only a 100:1 payback for the $100 billion in subsidies this year. Oh well.
Read between the lines and you'll realize the industry is scared, particularly in Colorado. In a state where one in five election dollars now traces to the industry, they're still unsatisfied with their level of influence, and are now devising new ways around those pesky campaign finance restrictions.
But the big prize from the petro point of view is the Permian. The Permian basin, which stretches over vast areas in both Texas and New Mexico, is the future for the US oil and gas industry. If industry is to be believed, this one basin is the largest new carbon bomb in the world today, and will at the end of the 2020's be producing as much oil as all of Saudi Arabia does today. Yes, that's the same decade in which the best climate scientists in the world just said we need to reduce emissions by half.
Chevron is the top leaseholder in the Permian basin. It's expected to produce more oil and more profit for Chevron than any other basin in the world between now and 2050.
This helps explain why the normally obscure race for New Mexico Lands Commissioner attracted a $2 million injection from Chevron and overwhelming industry support for the Republican ("Lyin Pat Lyons" to some) in the race. Lyons is up against Representative Stephanie Garcia Richards, who is is one of over 1,200 candidates who has taken the No Fossil Fuel Money pledge and has been endorsed by multiple pro-climate and conservation groups.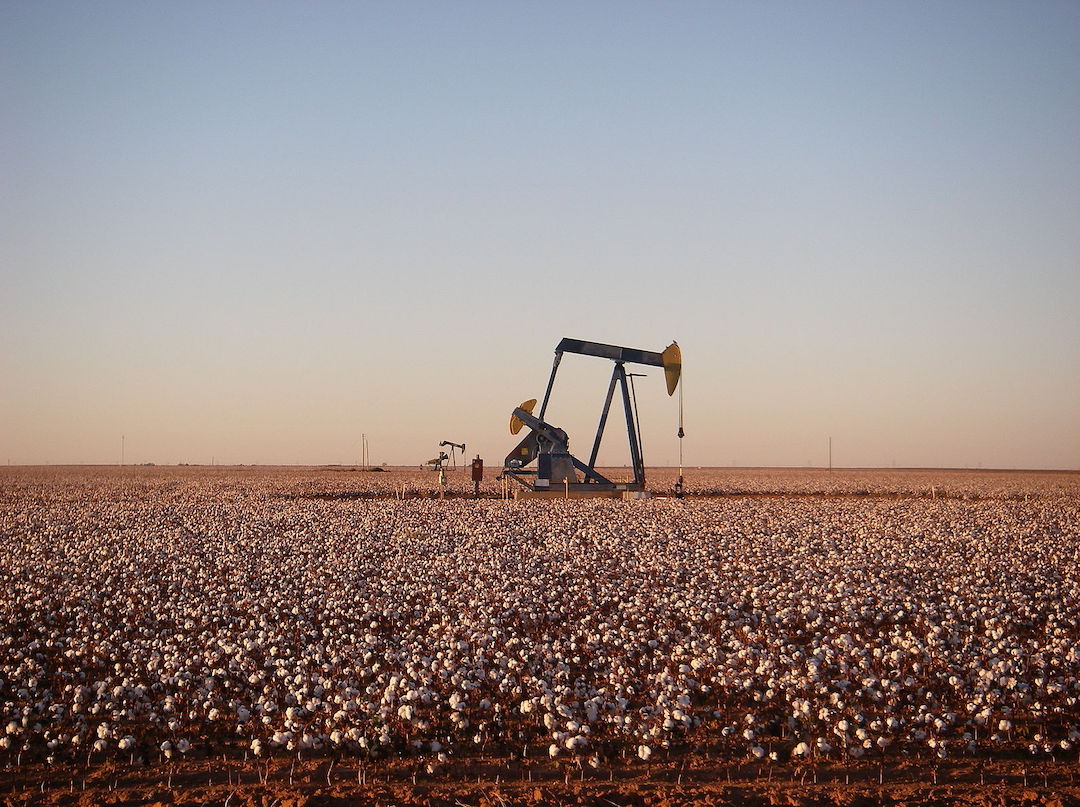 "The New Mexico land commissioner is the most powerful land manager in the country," Demis Foster, executive director of Conservation Voters New Mexico told the New York Times. "They oversee more lands like this than anywhere else and we have the largest methane cloud possibly on Earth. And the oil companies that leak that methane want Pat Lyons to be their landlord," Ms. Foster added. That really says it all.
You'd be forgiven for feeling overwhelmed by the volume and velocity of the industry onslaught nationwide. But the thing to bear in mind is that this is happening because together, we have deeply, deeply scared this industry. The truth that industry desperately does not want to face or you to think about is that, in fact, any and all of their expansion of is totally out of line with a safe climate future.
The writing is on the wall. Some American leaders are beginning to demonstrate true climate leadership and the willingness to put people before polluters. In Spain, the government is buying coal mines and taking care of all the workers, while New Zealand has announced it will not be offering any new offshore acreage for lease to oil companies, on climate grounds.
Industry knows now that each and every new piece of fossil fuel infrastructure will be opposed by citizens concerned about everything from the theft of public lands to trampling of Indigenous sovereignty to, yes, the climate. This onslaught on democracy is their response to our movement's success in stopping their pet projects, including Keystone XL, Energy East, and Constitution. It's their response to the climate leadership that grows from community opposition, as it has with Garcia Richard or Danielle Friel Otten, who is running for District 155 in Pennsylvania and continues to fight Mariner East. It's their response to Standing Rock, to Jordan Cove resistance, to fracking bans in New York and kayaktivists in Seattle.
It's really their only play. They have gajillions of petrodollars at their disposal, and they're willing to do things like use their influence to make protest illegal. (They're also willing to kill people and encourage war for oil—those are other stories.) But while all that money may be able to buy politicians, it can't buy actual voters. So go out and vote, and then get back to the hard work of organizing our fossil free future. We're going to need a lot more people, but if you know where to look, you can see them coming.